It's OPEN!!!!
It has been a long duration of wait for hobbyists...
We are finally open!!!!
I would like to take all distributors and shop owners support and their flowers for our opening...
Here are some sneak previews of the shrimps which we have in store...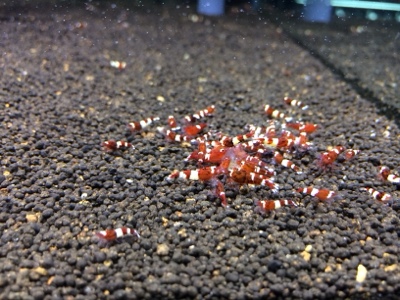 Today also marks the first workshop held in Aquarist Chamber by Vin_Fish (Taiwan) on shrimp keeping... The turnout was quite good and all hobbyist are very engaging during the workshop... Thank you to all those who attended, hope that the second half of the workshop will go just as well..
Here are the snapshots of the workshop to share..
Thank you all for 'enduring' my long speech and photos...
Will update soon...
Happy shrimping...
Post a comment
No title
congrats alvin whit your store hope to come se it someday :)
Re: No title
> congrats alvin whit your store hope to come se it someday :)

Please do come visit me when you are in town ya?? ;)
2013-12-20 20:55 |
Alvin
URL
[ Edit ]